Your Ratings are Our Motivation!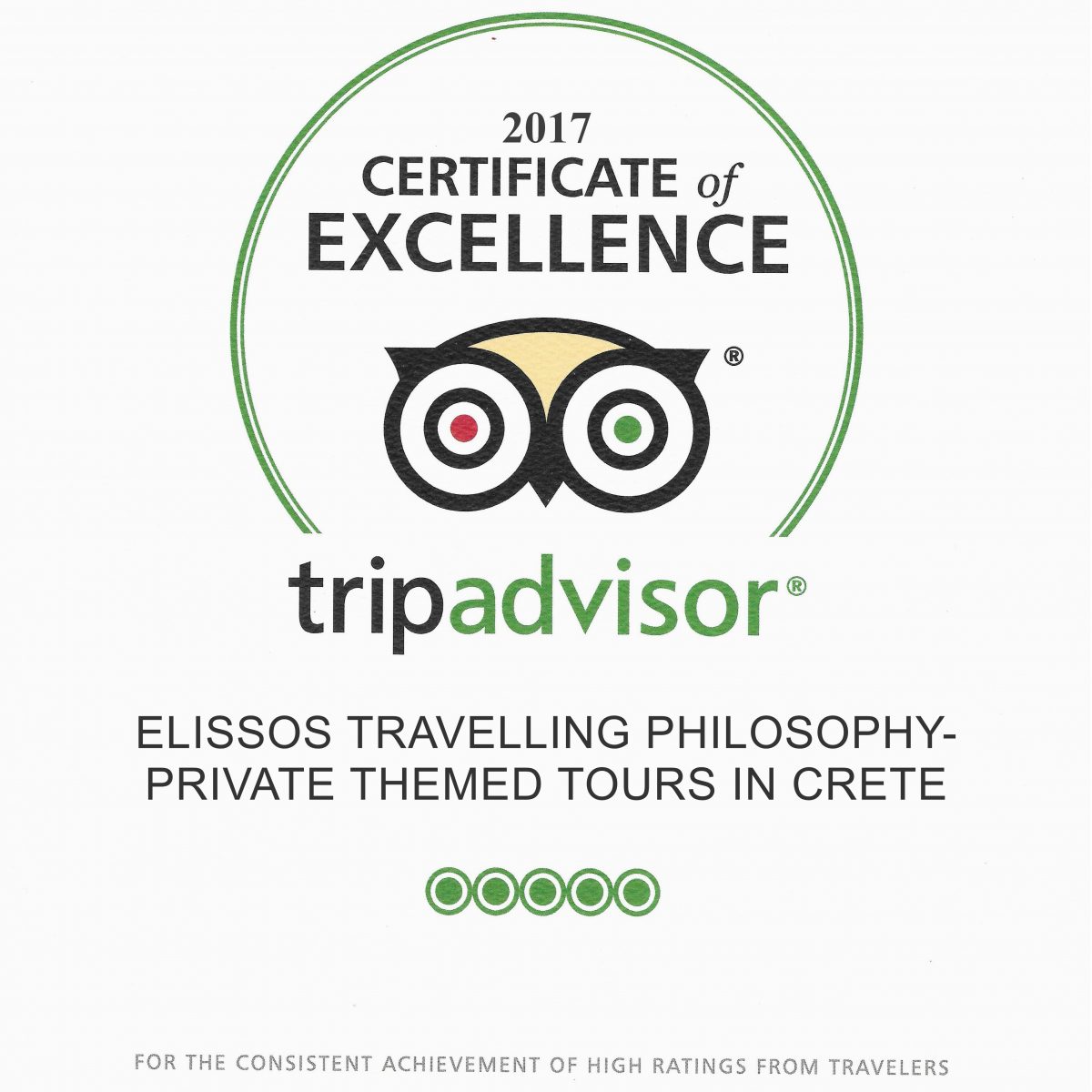 Dear Friends of Elissos Travelling Philosophy,
Thank you very much for continuously choosing our Company for your Travel Experiences in Crete Greece and for your wonderful Feedbacks!
2017 Summer Season has ended with many New Friends and unique Explorers of Crete and the Greek History, Traditions and Culture by our side.
We reconnected with many beloved Travelers and Friends and renewed old bonds. We explored and revealed many aspects of this unique island and "continent" with you.
We reassure you that we will keep up the good work in fulfilling your Travel Expectations in 2018 as well and invite You to experience more of Crete with us!!
Our best Wishes for a wonderful Fall,
Thank you All very much!