Minoan Tastes – Culture and Culinary Experience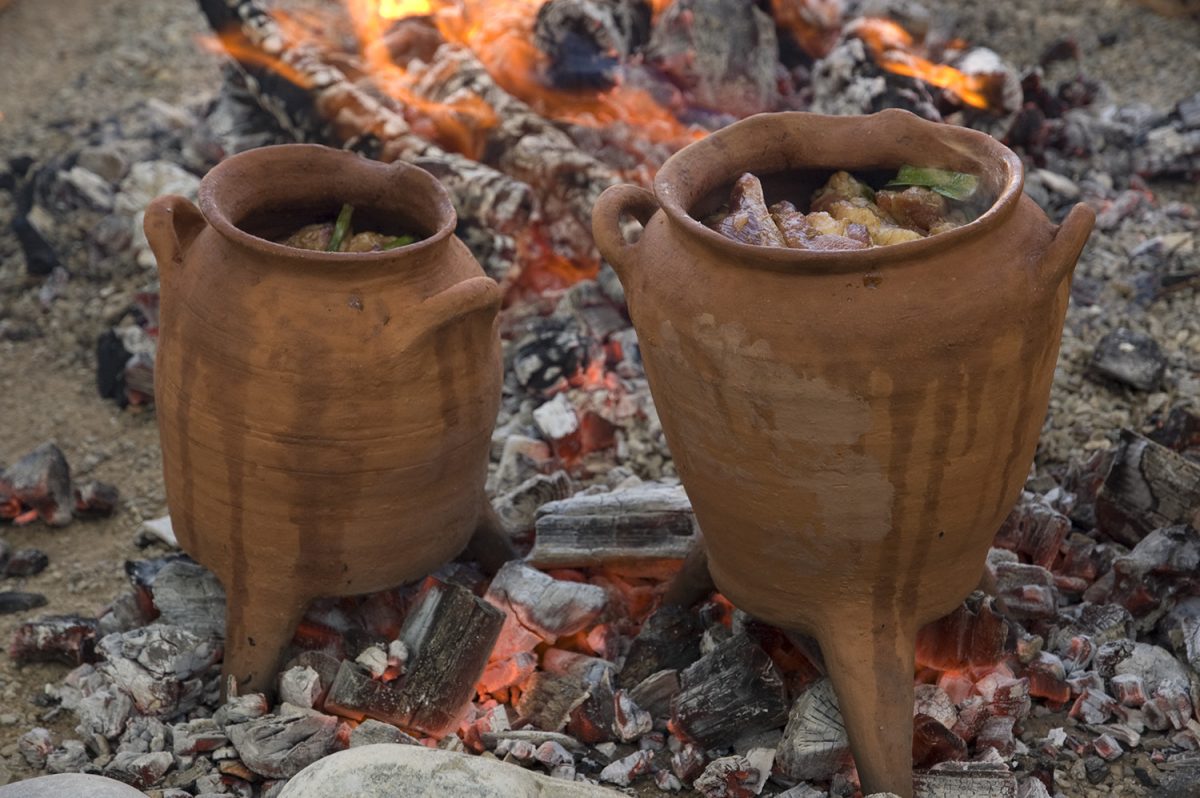 Experience a unique Trip in Minoan history, culture and cuisine in a day!
This Experience is particularly designed for youth and family.
The day starts with a visit of Malia Minoan palace, the third biggest Minoan palace of the island, the residence of the Mythical King Sarpidon. The palace is a beautiful site, sharing a labyrinth architecture, comfortable and easy to explore, meanwhile not that packed with visitors during the hot summer months. Your tour in the palace reveals the Cretan Labyrinth from a mythological and historical point of view and focuses on making the story interesting and engaging, but also clear and easy to understand for our little friends.
Your adventure proceeds with an introductory lesson in Minoan culture and kitchen conducted by an Archaeologist and Scholar of Minoan Cooking vessels. Then you will experience making Minoan-style lentils in the ceramic pots and bake pita flavored with herbs or dried fruits! You will enjoy a three course meal by the fire out of ceramic pots comprised of ancient tastes from the land and sea. All foods cooked are fresh, seasonal and locally produced.
As the last feature of our program, you will experience a fabulous activity that children and adults enjoy! We provide Minoan-style designs, colors of paint and ceramic pots and you just learn, paint and enjoy!
Sounds amazing?! Contact us at elissos.com and book your experience!