Wine Making Experience in Crete!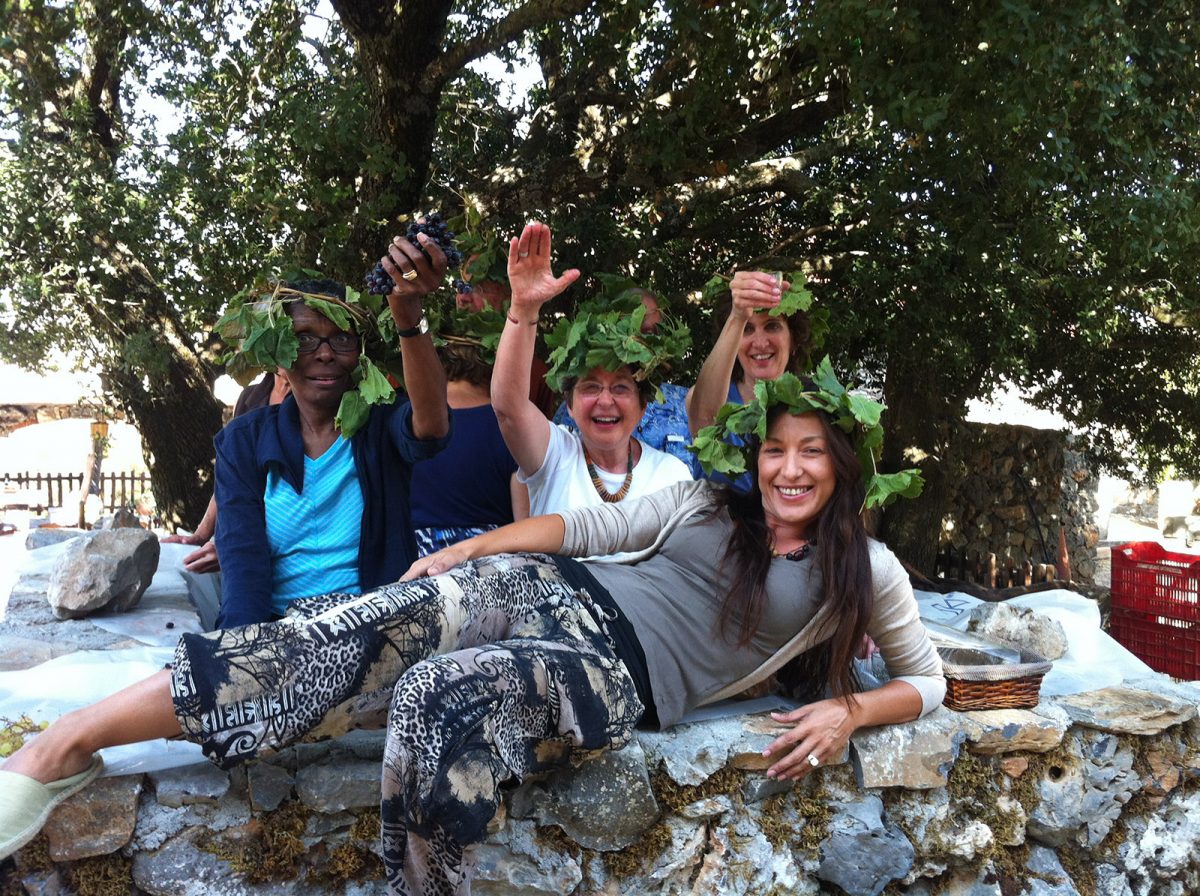 The period of wine making has started! Take advantage of our special offers and book your Experience now!
The Winemaking period has just started in Crete! Experience the Harvest of the Grapes and Grape Stomping by Foot in a traditional Village!
We will take you to one of the most authentic parts of the central coast of the island, been driven through fertile fields olive groves and grapevines. Enjoying a wonderful scenic drive and finding out a lot about the local products of the island and the way of life in the traditional villages of Crete on the way, you will reach one of the most authentic little village of Crete.
There your hosts, will welcome you at their house offering you several local products and specialties, like homemade marmalades and cheese pies, organic olive oil and wine, resins and delicious local nuts, local honey and homemade "spoon sweets".
Your adventure is just starting! With members of the local family hosting you for the day, you will reach their fertile grapevine fields and participate in the harvest of the grapes. Exactly as we, the locals do, exactly as the people of Crete have been practicing for thousands of years. You will find out a lot about the cultivation of the grapes and the production of the Cretan local wines, since the family has been producing local wine varieties for many years, and you will experience the harvest in an enjoyable way.
Bringing the gapes back to the house traditional wine press, begins the biggest fun of the day! The stomping of the grapes inside the press by foot! This is something we bet you will never forget! Feeling and stomping, stepping and dancing on the grapes you have just harvested, with the smell of wine in the air, you will be transmitted into different, older times.
A hard day's work and such a unique Experience cannot end without a wonderful meal. You will try delicious Cretan dishes cooked by the housewife from their own products and even participate in the cooking process if you feel like it!
Experience the Wine making in Crete – Dionysus has always been here!
Ask us how and when at elissos.com