Knossos Palace Interactive Tour!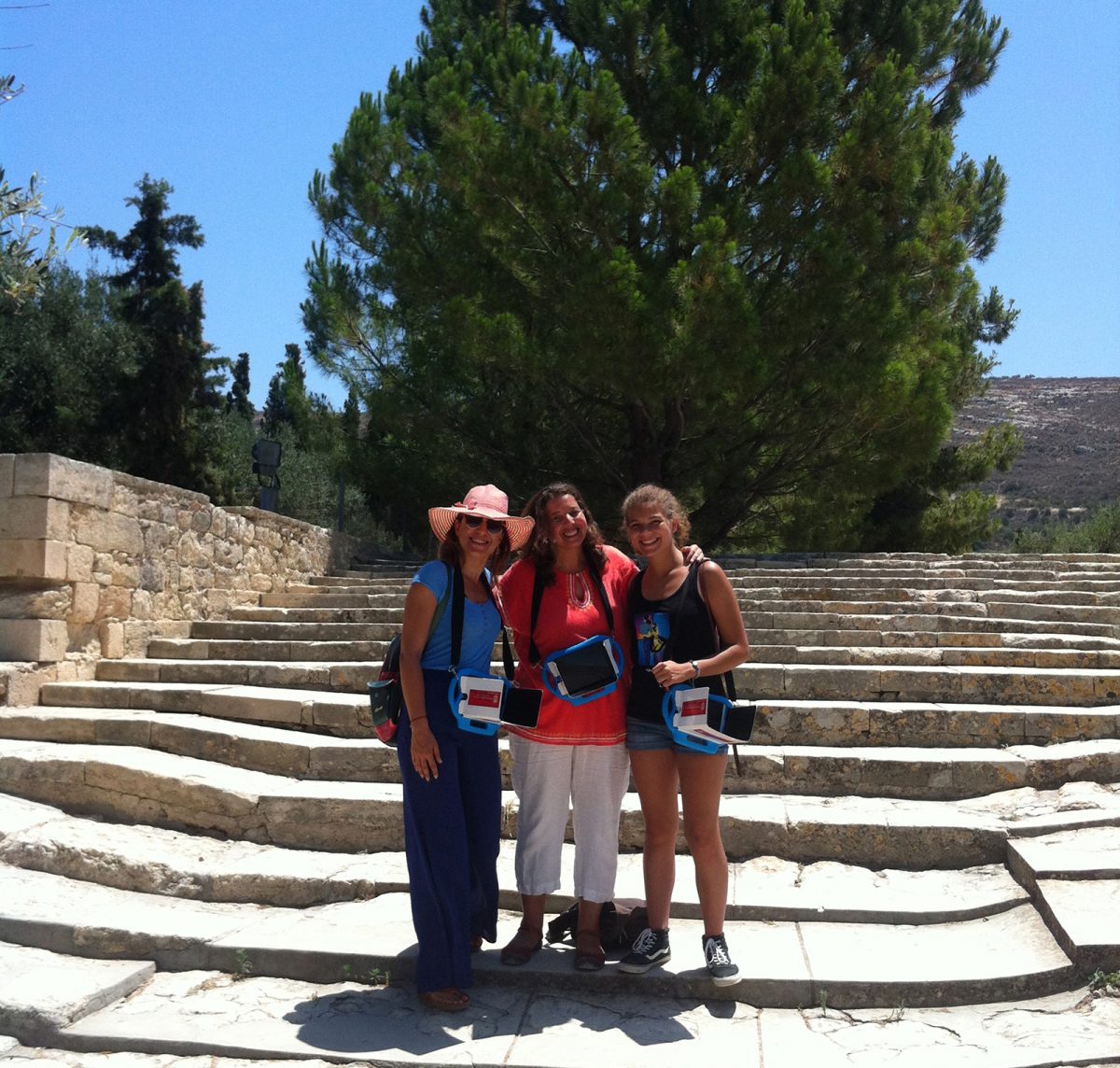 The Thread of Ariadne…
Particularly designed for youth and family, this experiential tour in Knossos Palace aims to offer you and your children a real travel in Minoan times, not just a tour, visiting the biggest archaeological site of Crete.
Focusing on the ancient Greek Mythology and with the assistance of virtual και augmented reality portable iPads, offering a three-dimensional digital representation of Knossos palace, we literally experience the most important sections of Knossos, wonder inside its rooms and admire areas closed to the public.
During the tour, we present the history and the excavations of Knossos in a special and interactive way, intriguing the children's imagination to reveal the secrets of the labyrinth and weave their own "magical thread".
Sounds good?!  Contact us for more information and your bookings at elissos.com!