Ever thought of Crete as your Winter Travel destination?!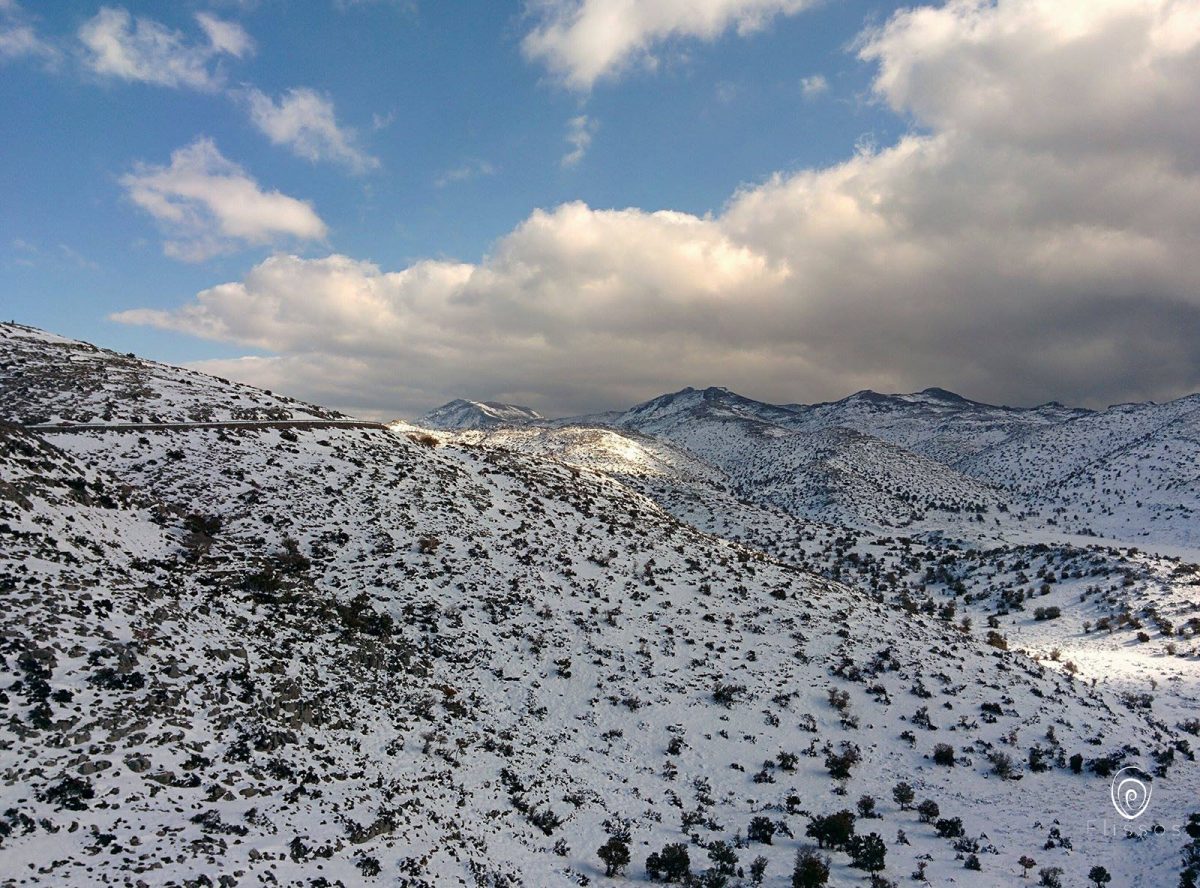 The island of Crete is an ideal destination to visit all year round due to its mild Mediterranean climate, plethora of Sites and so varied natural features. In the winter there are lots of days of sunshine, warm temperatures, mild rainfalls and snow on the mountains, giving you thus a great number of options and ideas for amazing touring and exploring.
Here are some of our best suggestions for your winter Crete experience!
VISIT ARCHAEOLOGICAL SITES WITHOUT QUEUING
All archaeological sites and museums are open following the winter schedule (November to March) from 8.00 am to 3.00/5.00 pm depending on the site. What you will experience is wonderful historic areas without crowds and long queues, really peaceful and quiet. Visit the Sites on a private tour with us. In the winter, being the "off season" period, we make special offers and tailor-made touring packages on very special rates including the areas you wish to visit and some of our best touring suggestions!
HIKE NATURAL RIVER GORGES AND VISIT NATURE PARKS
The winter is the ideal period to hike and explore the Cretan trails, gorges, caves and other natural gems without the heat of the summer sun. The island offers more than 270 natural gorges and over 300 natural caves. Take the opportunity and explore the so rich and varied Cretan fauna and flora on a warm sunny day.
EXPLORE TRADITIONAL AREAS OFF THE BEATEN TRACK
Visit the traditional villages and small towns of Crete and feel welcomed as a family member. The Cretans are renowned for their hospitality and "philoksenia" (love for the stranger). Stroll in the traditional villages of Crete, meet the locals, enjoy your Greek coffee at a local "Kafenio" and talk with them. You will be amazed by the beauty and the spirit of the land and the people.
EXPERIENCE AGRICULTURAL EVENTS
Winter in Crete means Olive Picking and Raki Distillation. Highly recommended is to visit inland Crete, where we will actually see the process of olive picking from the trees – whole families participates into it- and to visit a local olive oil factory. In almost all mountainous towns and villages you can find Raki Distilleries or "Rakokazana" where the locals distil the traditional liqueur of the island out of grapes, giving big parties with traditional music, dance and amazing food!
TASTE THE HEALTHIEST CUISINE IN THE WORLD
Crete is renowned for its cuisine and food culture. Healthy, organic, fresh vegetables, amazing lamb and goat cooked in various ways, fried snails in olive oil and a big variety of fish plates and seafood is just a small hint of the wonderful choices of food you can try on the island.  Try traditional restaurants in mountainous regions and don't skip "antikristo lamb" and the casserole plates!
SKI AND SNOW CLIMB
Many people wouldn't expect snow in Crete, but snow-covered mountain picks and planes is a fact for December, January and February. Visit Nida Plateau, The Ida range of mountains or Psiloritis mountain and Lassithi Plateau, turned into a white lake. Experience skiing, or snow climbing and if you are travelling with family play with snow balls as locals do.
VISIT HISTORIC TOWNS WITHOUT THE SUMMER CROWDS
The west of Crete offers beautiful historic towns and monuments. Towns like Chania and Rethymnon are really beloved by all Crete visitors, yet during the Summer season they can be literally packed. In the winter it is very easy to walk around, shop and explore, while the accommodation rates fall as well at least 1/3 down from the summer rates.
DON'T EXCLUDE THE UNIQUE CRETAN BEACHES
Many Cretans swim in the winter. The water temperature won't go below 12C even in the coldest days and for the majority of the winter days, it is pretty sunny and warm to swim or even sunbathe, walk on the beach or meditate. In winter time the beaches are very quiet and beautiful, with crystal clear waters and very few people disturbing the silence.
Ask us more about Winter touring in Crete at http://www.elissos.com/contact/
We will be glad to answer to any questions and help you plan your winter vacations!!